The curator of art is the person who cares, who selects the right medicine at the right moment, in the right quantity. Our vision is that art redeems life. Art in Catuçaba is presented in a different context, outside of museums or traditional galleries. Whether it is an exhibition in the Gallery, or a project in the wild on the land, Art appears completely inserted in Nature, in a context in which its appreciation can be different than in the city. As Joseph Campbell said: « Art is the mirror of Nature ». Ultimately, all proportions and beauty originally come from Nature, which is why Art must come back to Nature, where it gains a more powerful redeem. This is the vision that is proposed here.
Last
Exhibition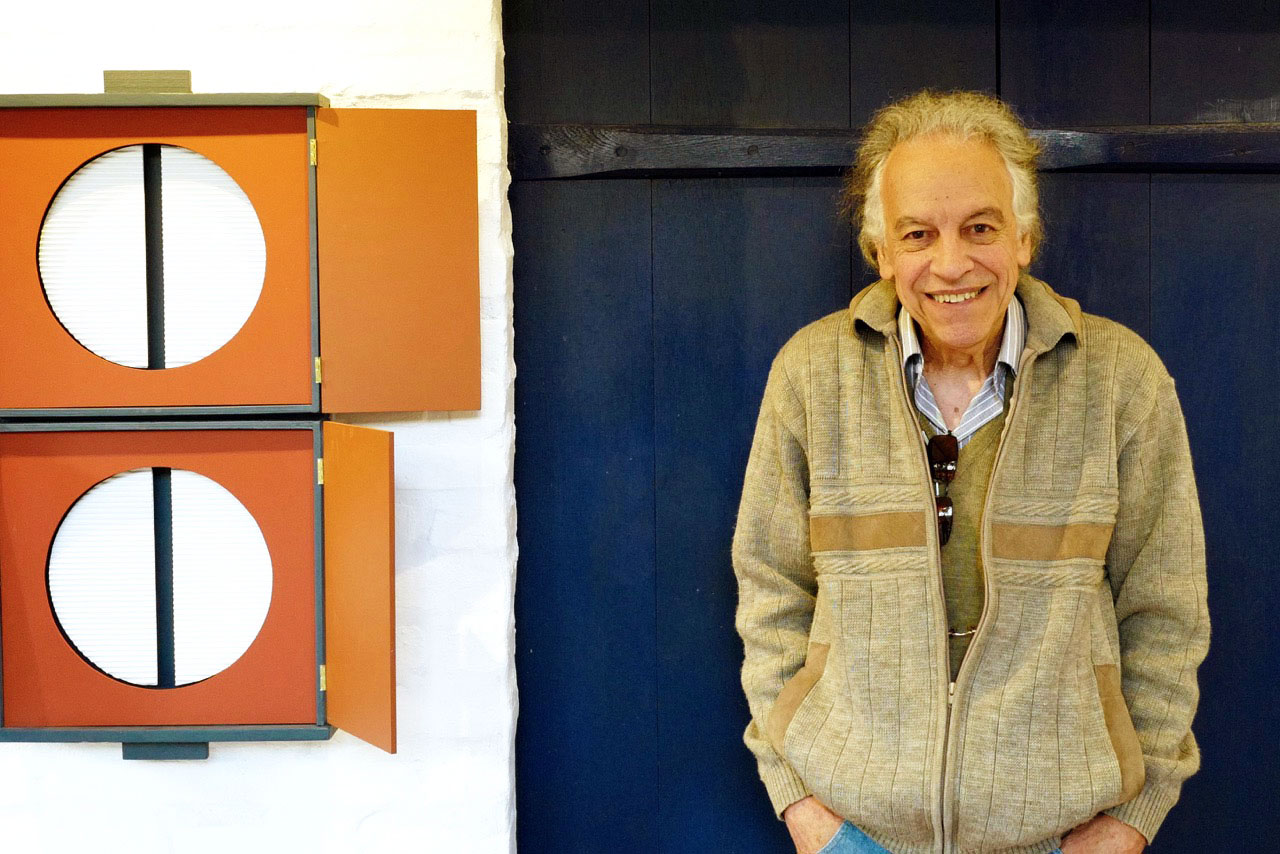 "A (p)arte móvel do móvel", an exhibition by Artist Regis Machado, brings a subtle game of colors, forms and volume, using recycled pieces of furniture found in trash. An example of transformation in itself, those pieces demonstrate that even the dogma of Arte Concreta, that has been leading the production of the artist for over 50 years, can be presented in a playful way. 
Past
Exhibitions
From November 2016 to May 2019, « Véio | Sculptures » was the first exhibition at the new-built gallery, with 15 pieces by the artist from Sergipe, who has taken Brazilian popular art to every corner of the world. His fine work, selected by the acute eye of Vilma Eid form Galeria Estacao in Sao Paulo, was enjoyed by all and left a powerful influence on the local workers, who have started to play with the trunks found at the Fazenda in a clear tribute to the artist's style. Immediately afterwards, the gallery hosted the exhibition «the Man of the Land » (June-July 2017) with pieces by Luis Pedro Pavret, in a tribute to the man who with his hands and soul, translates the union of the art of living with the art of doing. In August 2018 we host "A (p)arte móvel do móvel", an exhibition by Artist Regis Machado. Currently, a mix of photografies composes the topic "The Spirits of Catuçaba".
Special Projects
and Alliances
In an explicit and impacting way, like in the case of the imposing benches of Hugo França, or in a subtle and delicate way, like in the pieces slowly elaborated by the designer Inês Schertel, example of transformation is what is to be seen at the Fazenda. Encountering with an Ellipse of Artur Lescher, or with paintings and sculptures from the true genius of Brazilian popular art, or even a bamboo cathedral by the Campana Brothers, are experiences that are not to be explained, but rather felt. Precise doses of beauty that heals.