What we
believe in
We Are Nature is a movement that emerges from 20 years of experience in the two natural sanctuaries that are Picinguaba and Catuçaba, laboratories for a model of systemic self-sufficiency in harmony with Nature.
We need places to re-source ourselves, to return to the source, which is the intimate contact with the Earth.
Guided by the ancestral knowledge preserved by the indegeneous peoples who still ive in nature, we remember that the Earth, like a mother, gives us all the abundance and the love which we need, and that this abundance is offered to us spontaneously, in a wonderful interactive ecosystem which works in perfect autonomy. The animals and plants kingdoms and the beauty of nature fill us and transform us. This simple and forgotten experience is that of returning home.
Catuçaba and Picinguaba are not hotels, although one can sleep comfortably there. They are not places of retreats either, even if one can find the opportunity to face oneself in many ways. They are rather places of personal experimentation, where the quest for oneself takes place, on these sacred lands, through a deep reconnection with nature.
Of course, this ancestral quest has no boundaries, and this movement of rediscovering our connection with the Earth has no limits: it is a movement that belongs to all, and that is in a process of being globally reborn, as we are falling in love again with the Earth. The goal of the We Are Nature movement is to awaken us to our role as human beings and as humanity in our relationship with our planet.
As the mamos (shamans) Kogis of the Sierra Nevada of Santa Marta, Colombia, wonderfully say, (the initiation of which is to remain from birth 10 to 20 years in a cave without seeing the world, as in the belly of Mother Earth), and who have done us the honor of coming here to re-sacralize those lands:
If they knew she could feel, they would stop.
Over the years, our role has been to put our guests in touch with the riches of Brazil, its exuberant nature, the beauty of its inhabitants, its plural culture. But for us, considering the global emergency, the time has come to move from intention to action, and to offer these places to those who are searching for themselves, for an experience where the beauty of the visible and invisible world.
Learn more:  
The founder's podcast in French, Emmanuel Rengade
The film: The Twelve, the ancestral message of the elders.
This film produced by Le Ciel Foundation tells the meeting at the United Nations of a Council of 12 masters of ancient wisdom and their message for humanity. We are Nature supported its development.
See the trailer.
Watch the movie.
Our
Wealth
At We Are Nature we give to the word "wealth" a new meaning. Here, wealth is understood as knowing how to exchange. It is knowing how to receive from the earth and the sea what they can spare to give, and returning the corresponding care. It is looking for sustainable ways of living, by being connected with the elements, Nature, people and the world.
Who
we are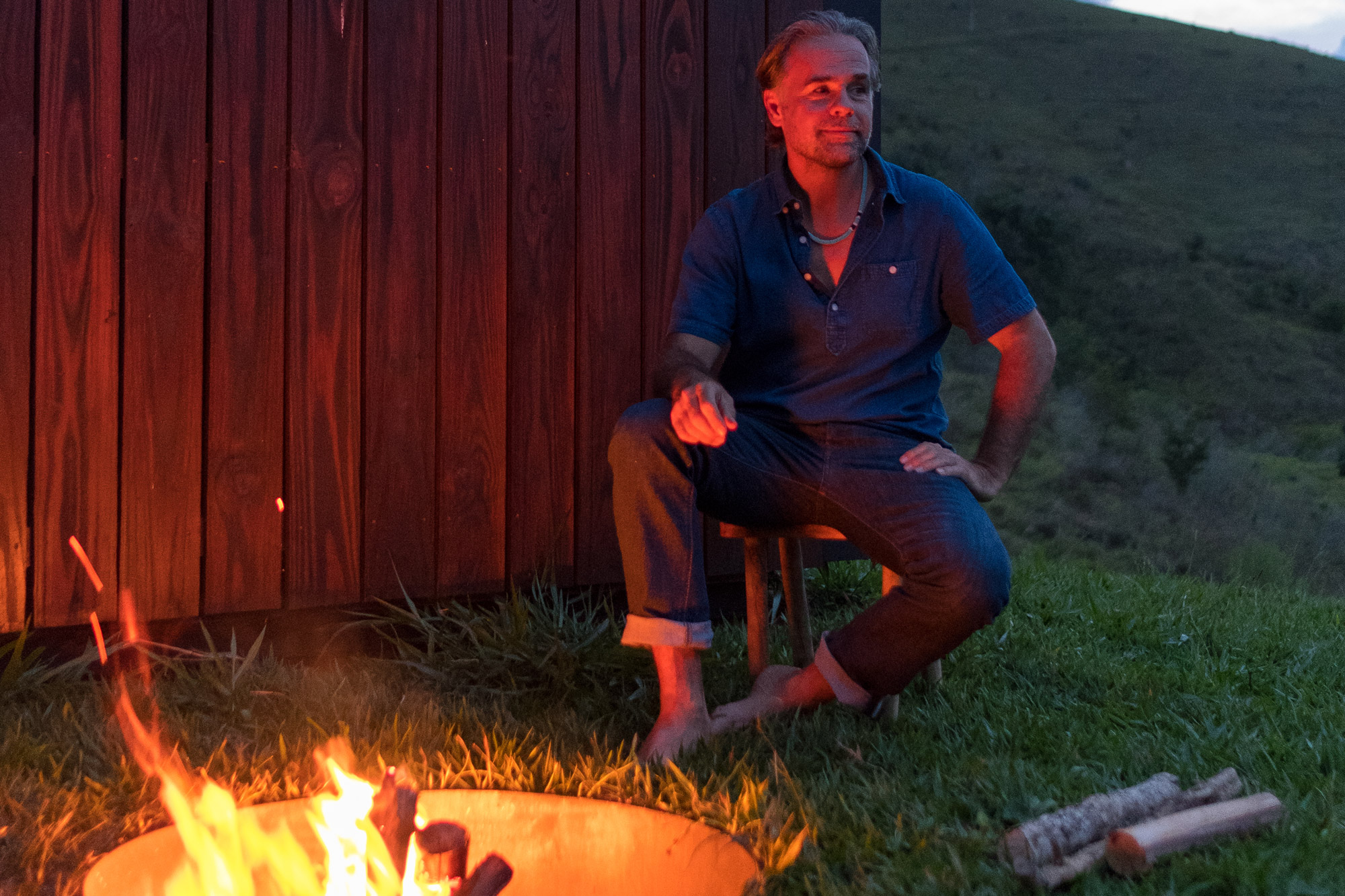 EMMANUEL RENGADE
Founder
Since a young age in love with nature and the world, Emmanuel was born in Burgundy and grew up and studied in France, the United States and Portugal. Between universities and jobs, he spent a good part of his youth to travel backpacking in the most remote regions of the planet, in an incessant quest to meet the indigenous populations and preserved natural marvels.
In 1997, a long bike tour in South America took him to Bolivia and eventually Brazil, where he decided to settle down, attracted by the particularly warm energy of this country. After a few years in Sao Paulo, he discovered the village of Picinguaba where, abandoning his "career", he builds his dream of living a simple life in nature, as well as a meeting place for world-wide travellers in accordance to his values: simplicity, authenticity, good food. The Pousada Picinguaba becomes the first boutique hotel in Brazil, and an immediate international success.
Early he realized that Western societies have been progressively cut off from their essential link with the Earth, and that reconnection is possible through immersion in the heart of nature. Catuçaba, 2 hours from Picinguaba in the mountains, calls him a few years later as a place where to create the next chapter of the story, which soon merges with his life experience: a nature sanctuary, and a university of the Earth, a place dedicated to care, regeneration, and the sharing of knowledge. The allies naturally appear to make this project possible.
Looking back so far, his journey seems to him of great coherence, as he becomes aware that beyond nature, the sacredness of the Earth is what unites us, and that reconnecting to the sacred sites of nature is what we need to reclaim our essence and learn again how to live on the Earth.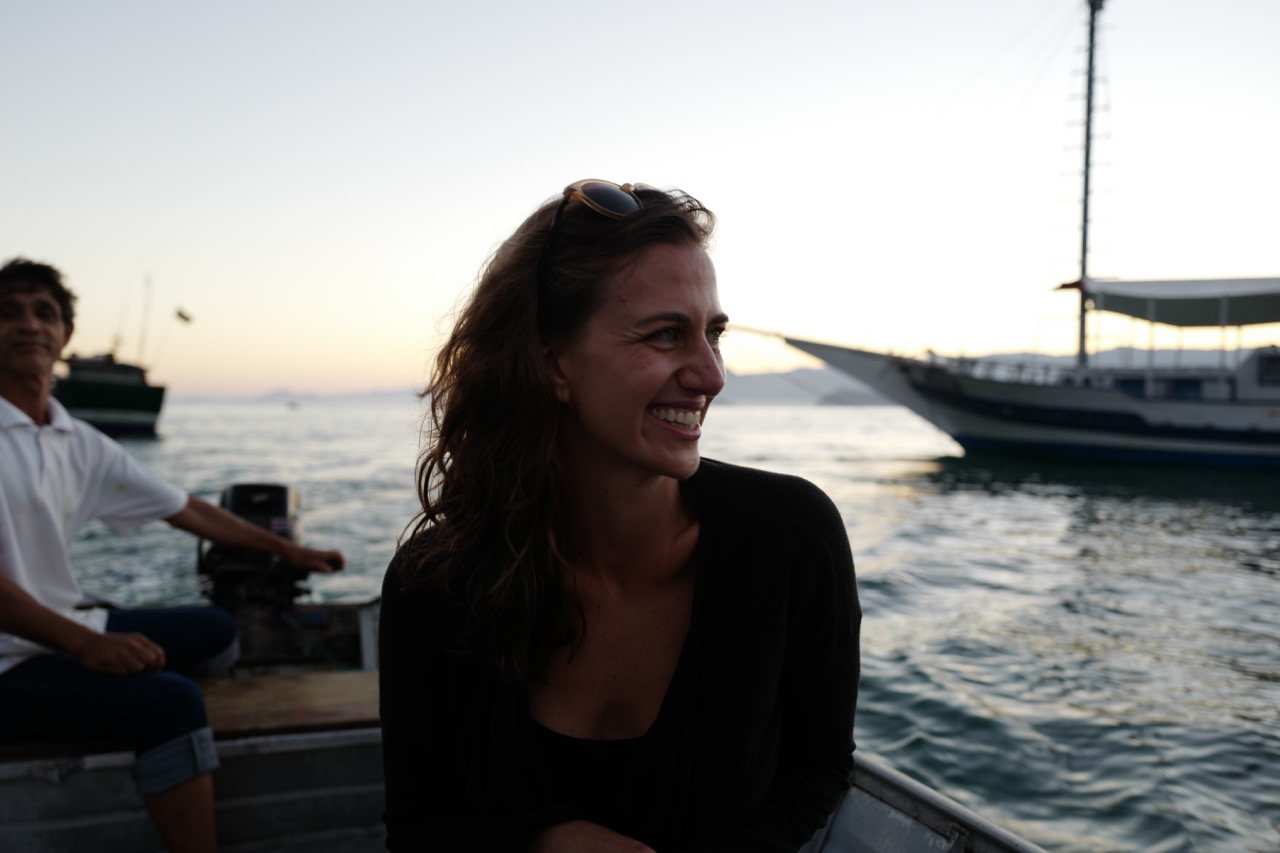 BIANCA BORGHETTI
Executive Director
Born in Rio Grande do Sul, southern Brazil, Bianca lived her childhood between the countryside and the city until she moved to São Paulo and later New York and Milan to pursue her studies. In the business world, she worked in the areas of sustainability and entrepreneurship, her last project being the creation of a seed investment fund in New York.
It was then that the call to return to nature and the search for an urgent and responsible contribution to the world came to fully guide her choices. Returning to Brazil, she spent a year of studies guided by ancient wisdom and tools of education, healing and spiritual development. Inspired by this knowledge, she developed the project Voador with her sisters, an education lab inspired by the forest schools, the first in Brazil.
It was not long after that Catuçaba and Picinguaba called Bianca for a more embracing mission. The meeting with Emmanuel joined their forces and broadened the scope of their lives and projects. Since then, Bianca and Emmanuel have worked together in caring for Catuçaba and Picinguaba and in developing and strengthening the We Are Nature movement. They are guardians of these blessed places, which play an active role in the transformation of the world. In 2018, she co-founded the global alliance for the protection of sacred places, One Ancient Future, an initiative born out of the partnership with Le Ciel Foundation (UK). Ancestral wisdom is the heart, master, and guide that permeates the platform of We Are Nature and the actions of Bianca and Emmanuel, Catuçaba and Picinguaba, Voador, and One Ancient Future: global people, places, and projects that blend together because they all refer to the belief that we are nature and that is in nature where we find all the keys to our existence.
We are a group of individuals united by a collective vision of life. We live together, even when we are not physically together. We are attuned to each others.
We are Antoni Silveiro, Kurt, Dona Maria, Bentão, Dona Helena, Beto, Tadeu, Rosangela, Juliana, Eva, Laura, Gordo, Taquara, Damião, Alexandre, Elinho, Alejandro, Dona Clarice, Dona Teresinha, Wendel, Josiane, Gabriela, Marcio, Paulo, Maria Eduarda, Miro, Sergio, Josinaldo, Felipe, Simon, Fabricio, Joao Paulo, Seu Vicente, Seu Roque, Yuta, Kawakanamu, Kautá, Piutisin Mussun, Oseias Mehinako, Uruhu, Paintxiuma, Falcão, Ventania, Boneca, Princesa, Apolo, Farofa, Mulata, Pioneiro, Cow-boy, Tio Nene, Bamboo, Cristal, Esmeralda, Bailarina, Elegante, Cazuza, Desenho, Tufão, Amora, Pitanga, Hawk, Águia, Caio, Caia, Coelhinha Bonitinha, Coelhinho Sem Nome, Osmose, Tuctu, Kimaya, Dinda, Pega-Leve, Ana Maria, Suel, Paulo, Arthur, Cris, Lelinho, Didinho, Nilson, Francisco, Rafael, Daniela, Marilza, Rosemara, Lenita, Lidiane, Daniel, Fabiano, Baiano, Meneguetti, Pascoal, Claudio, Rose, Bruna, Felipe, René, Roseli, Preta, Rosa, Leci, Jacqueline, Priscila, Manolo, Fausto, Nando, Talia, Giumara, Claudia, Cristobal, Thierry, Luis, Ramon, Oday, Benoit, Sonia, Eli, Harmonia, Mara, Sophie, Julian, Snoopy, Neguinho, Pitoco, Kiki, Erik, Geoffroy, Jonhatan, Nadine, Fernando, Kiko do Rio Grande do Sul, David, Astrid, Alexandra, Pascale, Luciano, Andres, Tinko, Lucas, Kiko, Marcela, Ruy, Idalia, Priscila, Bajeco, Artur, Kamel, Mieko, Veio, Rugerio, Hugo, Matthieu, Peter, Vilma, Gustavo, Eduardo, Vasco, Carreiro, Christophe, Fabi, João, Elda, Mariana, Aline, Marc and Maira.